3DO/Matsushita M2
Console Information
This system is also known as:
3DO II

-- Working name

Bulldog

-- Working name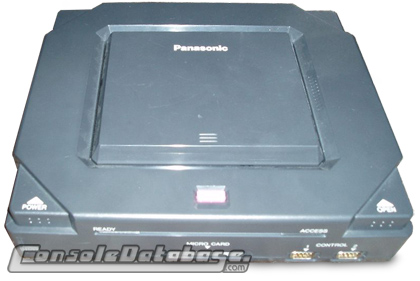 Announced May 2nd 1995, the M2 was originally intended to be a 64-bit add-on system for the 3DO Interactive Multiplayer but then became a separate system. Developed by the same team (Opera) that created the 3DO Interactive Multiplayer, the system was initially called the "3DO II" and "Bulldog".
The 3DO company later sold the technology to Matsushita for US$100 000 000 and left the hardware market to focus only on software. Matsushita further developed the technology and called it M2.
A few prototypes of M2 video game consoles exist, made by Panasonic (Matsushita Group) and Goldstar (LG Electronics Group). In 1997, Matsushita decided not to go ahead with a video game console as they didn't think the market was ready for another system as the three giants (Nintendo, Sony and Sega) already had a strong dominance of the market.
The M2 technology was instead used in Matsushita's DVD multimedia systems (announced 16th 1998), however it is unknown as to whether DVD players incorporating this technology were released. It is also believed that the technology may have been used in smart appliances.
Several games had been developed for the system including d's Diner 2. Had the system been released (and at a reasonable price) it probably would have outdone the PlayStation with its far better graphics and other features.
3DO/Matsushita M2 Technical Specifications
CPU: IBM/Motorola Power PC 602 Dual CPU @ 66MHz
RAM: 8MB
Cache Menory: 32KB
BUS: 520 MB/second, Dual 33MHz
Graphics: High-Speed Texturing, High Quality Filtering, MIP Mapping, Z Buffering, Anti-Aliasing, Alpha Channel: 128 degrees or transparency
Resolution: 640 pixels x 480 pixels, 24-bit colour
Polygons: 1 000 000 per second (textured triangles)
Pixels: 100 000 000 per second
FMV (Full Motion Video): MPEG 1 (VHS Quailty)
Media: 4X CD-ROM
Storage: Memory Card 128KB - 32MB
Expansion: PCMCIA (modem, etc)
System Development Status: Prototype
System Release Status: Unreleased
Platform: 3DO/Matsushita M2.